The position known today as a hospitalist has only been around for a little over 20 years, but in that time, the number of positions in the U.S. has exploded.
According to Dr. Robert M. Wachter, chair of the Department of Medicine at the University of California, San Francisco, there were just a few hundred hospitalists working in the U.S. in 2003, but by 2016, that number had grown to over 50,000. Indeed, the only specialties with greater employment numbers are internal medicine and family medicine, with roughly 109,000 and 107,000 active positions, respectively.
Let's take a look at what being a hospitalist truly entails: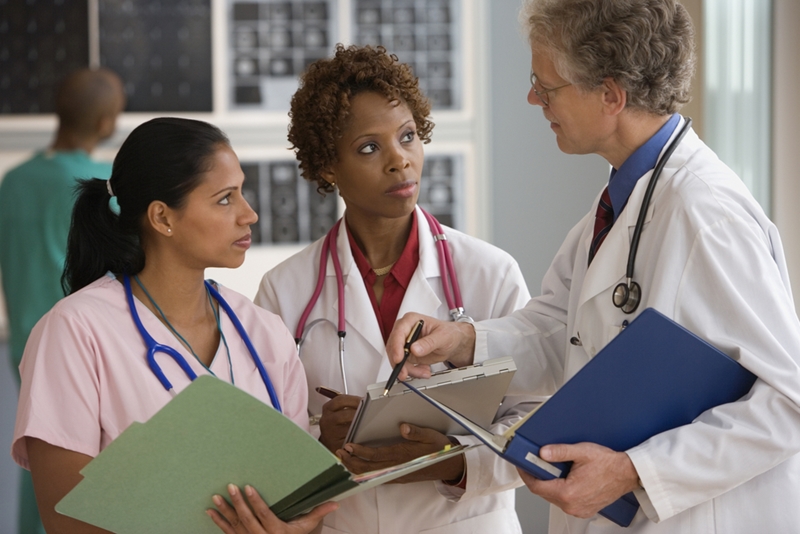 Responsibilities of a hospitalist
The Society of Hospital Medicine created the following "official" definition of a hospitalist:
"Hospitalists are physicians whose primary professional focus is the general medical care of hospitalized patients. Their activities include patient care, teaching, research, and leadership related to Hospital Medicine."
The definition may seem broad, but so are the varied responsibilities of a hospitalist. Indeed, a hospitalist likely sees dozens of patients every day and is expected to have an extensive breadth of medical knowledge.
According to the Bureau of Labor Statistics, hospitalists have grueling schedules, often working seven 12-hour shifts in a row, before taking a week-long break. But the hard work pays off. BLS reported many hospitalists go on to positions of authority, such as chief medical officer, because they have a thorough understanding of how hospitals operate.
From a physician job seeker's perspective, the educational requirements to become a hospitalist are roughly equivalent to other internal medicine subspecialties. Hospitalists must possess an undergraduate degree, pass medical school and complete a residency, as well as board certification.
Salaries and locations
BLS doesn't yet track hospitalist salaries, though it reported the career generally pays roughly equivalent to other internal medicine positions. Salary.com supports this claim, reporting the national average hospitalist salary is about $216,431.
Since the rapid expansion of the career, hospitalist positions can be found at just about any hospital in the U.S. Our list of the best cities to be a doctor is a good place to start your job search.
Think you have what it takes to become a hospitalist? Sign up for job alerts and apply for hospitalist jobs at myHealthTalent.com.