As experienced physician recruiters know, hiring trends change as technology evolves, new regulations appear and fresh generations of medical students graduate from school. In this complex landscape, recruiters must stay abreast of developing movements, or risk becoming out of touch.
Every recruiter should understand how these trends will affect their talent acquisition strategies.
Doctors are going mobile
More than ever before, physicians use smartphones for professional purposes. According to a Kantar Media survey, 81 percent of all doctors use their smartphones at the office. This trend has grown significantly over the past decade and will likely continue as mobile technology becomes more complex. But what does it mean for physician recruiters?
Because doctors are rarely at a desk, their use of mobile devices creates a unique channel for communicating with recruiters. For instance, if a physician uses his or her smartphone to read a digital edition of a peer-reviewed journal, they will inevitably be exposed to mobile-optimized advertisements. As another Kantar media survey discovered, the majority of doctors understand and accept that advertisements are necessary to allow journals to provide desirable content. This accepting attitude makes peer-reviewed online journals, mobile-optimized job boards and email alerts some of the most viable channels for physician recruiters to reach the busy physicians while they are on-the-go.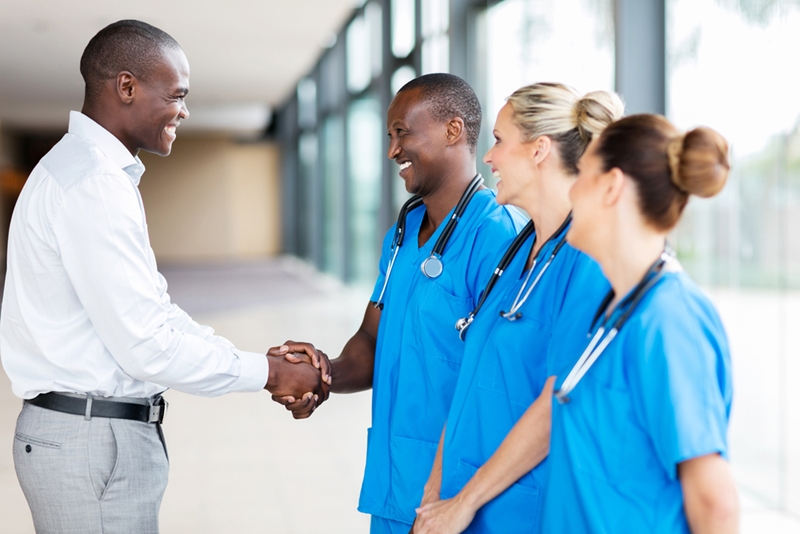 Retention is a priority
In recent years, healthcare organizations have prioritized employee retention efforts as a method of controlling costs. In any industry, employee turnover can severely cut into an organization's operating budget. In the medical field, where time-to-hire can extend from weeks to months, lowering turnover rates becomes even more important.
According to the 2017 National Health Care Retention & RN Staffing Report, the healthcare industry has made some progress in this effort. In 2016, the average hospital reduced its turnover rate by 0.9 percent, bringing the industry average down to 16.2 percent.
Physician recruiters can aid this effort by implementing stronger screening processes prior to submitting candidates to hospital hiring managers.
Primary care is less appealing to medical students
Modern Healthcare magazine reported that fewer medical students are opting to specialize in family medicine. This is likely because it is one of the lowest-paid specialties. The American Academy of Family Physicians reported that primary care doctors earn an average of $195,000 per year, compared to an average of $285,000 for other specialties.
By working with organizations that offer incentives such as relocation assistance or sign-on bonuses, recruiters may be able to attract more young candidates from this smaller pool of talent.
Now you understand the latest recruiting trends, you need to find a trusted partner to work on your recruitment strategy. Take advantage of the Elsevier's job board – myHealthTalent.com to find the best talent in the industry, or contact our recruitment expert – Traci Peppers at t.peppers@elsevier.com to build a customized package.